Also known as STD's, although I prefer not to call them that, doesn't sound good. Save the Dates are something you send to your guest list anywhere from six months to eight months, even one year, before your wedding day. This is an opportunity to inform your guests (especially out of town guests) when and where your wedding will be so they can plan accordingly. If you have a website, it is a good idea to include it on your save the date. Guests are then able to see more information about your wedding, including times and locations of your ceremony and reception. You should put your room block information on your website, so out of town guests can find the hotels you have blocks at and be able to book rooms. Also, this can give guests an idea of what to expect at the wedding in terms of color and/or style. If you have not yet decided on what that will be, then send something simple. If you have decided, make sure your save the date will match the rest of your stationary items, including your invite and inserts, program, escort card, and menu - make sure they have a coheasive look.
There are a TON of different save the dates out there and I wanted to share some different and creative ones with you.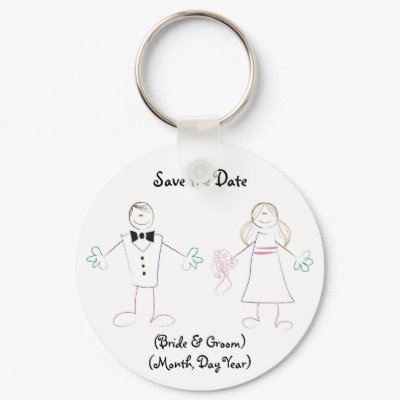 Not sure I would recommend this, but it still is a little fun!